TODAY'S BREW: This apple crisp stuff, the bag was pretty.
By Julie 
Hello dumplings.
I hope you've seen THE HARPY blurb that my darling buddy Jolene posted here! It's on the Goodest of Reads as well, and will soon be up for PREORDERRRRRR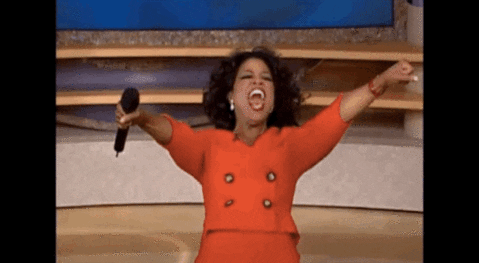 This book is right back to my horror roots, and I'm happy to be there.
My life has been filled with plenty of horror lately, unfortunately. My stepfather passed away this week after a stroke two weeks ago. I'm not ready to talk about it. I'll filter that energy into the book I'm working on in October.
I've done plenty of good, too, however. Ginormous book fair went amazingly well. I love to run the Scholastic Book Fair for our tiny school–the kids were absolutely awed by this one. I was awed by the help I received from other moms at school and their wonderful kids. During Open House we had no less than 12 people working the book fair alone, and it was PACKED. $1300 in only two hours. Our school doesn't even have 200 students! With the earnings we made this week we filled every teacher's wish list and we're re-furnishing the library.
The book fair is good for the soul and I sure needed that last week. I toil hours away there, all day for five days and a couple of nights and it fills me with such happiness that I can barely express it. The greatest thing for grief is doing good, I've found out. Something immediate to turn to that is undeniably life-altering for someone changes my perspective, gets me out of my head and out of the hospital and off the phone and all the things that go with the tragedy of a stroke. And wow. Strokes are indeed the most horrendous thing I've ever seen.
In any case, you always get me at my most flayed, and I got up the little energy I could to touch base with you all, let you know that even now, my readers are wildly important to me. You help me through the trials of life.
My stepdad wanted THE HARPY out in the world more than anyone. He's the only family member to have read it. One of a handful to read it at all. Let this be a lesson to you: don't dawdle on putting your dream into action. Make sure the ones who want to see your creations get to. Do it for them and do it for yourself.
Reading was a connection I had with my father, who passed away when I was 16. He instilled a great love of books for me. And my stepfather loved to read, was my biggest fan. I loved talking books with him, and he loved to support me. I'll never forget it. I'll never forget him. He was the most genuine, kind, thoughtful, generous person you could meet and laughed with me until the very end.
Thank you, Wayne, for being the only man who could step into my dad's shoes. He would say nobody should step into his shoes because he only had toes on one foot.
Be who you need to be in this life, folks. Nothing else matters.