TODAY'S BREW: HARD CIDER OUT OF THE SKULL OF A THESTRAL. It's time to go to the Pumpkin Spectacular!
By Julie 
You're like, WHAT. This is a thestral, if you aren't a Potter nerd. A black skeleton-bat-horse that only people who have seen death can see:
Pretty sure that's my patronus.
And the Pumpkin Spectacular at Roger Williams Park Zoo is a tradition we have every year and it is the most Halloweeny thing a person can do. If you're in the Northeast, I highly recommend you meet me there and we can drink pumpkin beer as we wait in line and look at the elephants in the dark and finish it off with hundreds of incredibly carved pumpkins and creepy music and there's swan boats and a foggy pond and it's just the best. I'll take pictures. *gasps for breath*
In Other Fun news, I had a bitchen book signing this weekend, coincidentally on my 17th wedding anniversary, at Dirty Water Distillery, the first-ever Spooks and Spirits horror author whoop-de-doo and liquor event hosted by Inebri-Art.
(I did a podcast interview with Andy Driscoll over there, and here it is if you want MY VOICE.  Julie's Inebri-Art podcast).
Here I am with badass Steve Van Samson, author of  The Bone Eater King, post-apocalyptic vampires with African mythology (I KNOW, RIGHT?), Marcia  Lynch (prettiest) and Mark Lynch of BAM! SMACK! POW! . It was as much fun as it looks.
And whatever, you missed out on freshly-ripped-from-chests heart chocolates that I actually MADE, like in the cooking part of the house.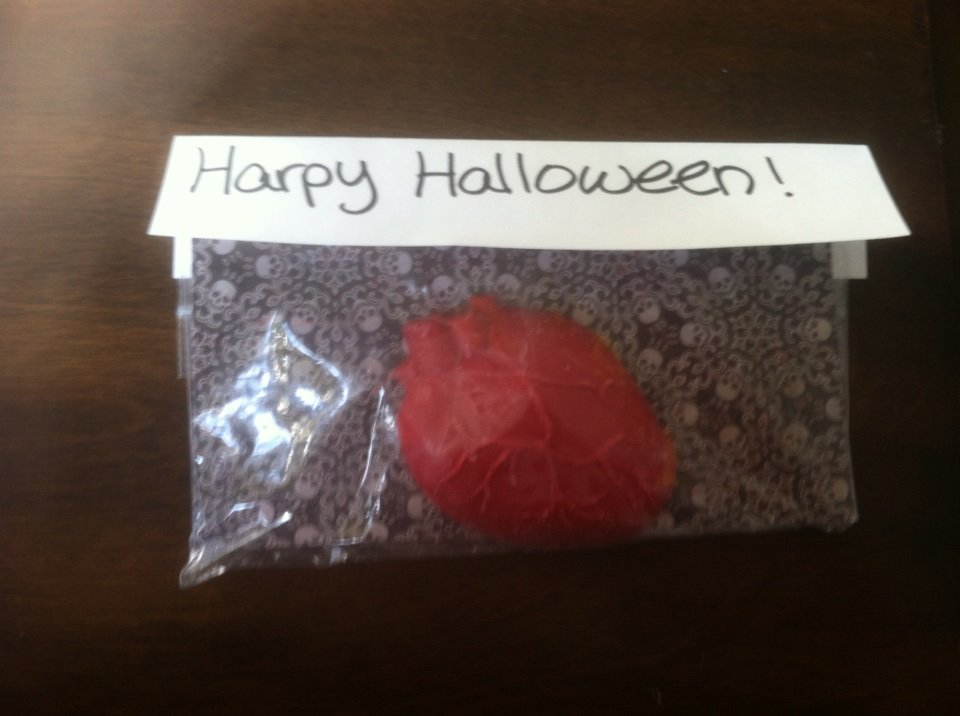 They're blurry but hey, I write books and look good, I'm not a photographer.
ANYWAY, go check out all those little clicky links, and enjoy the final days of the Halloween season! I'm having too much fun to write anymore. Love you guys and HARPY HALLOWEEN oh my god, how much do you hate me now.